Dental Services
---
It's never too early to get your child started on the path toward a lifetime of good oral health, and there are many services we provide to do exactly that. Monitoring your child's dental growth and development, and preventing and intercepting dental diseases along the way, is a primary focus of our practice.
Our services include: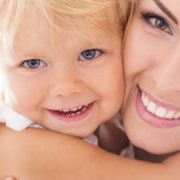 Pediatric Dentistry
According to the American Academy of Pediatric Dentistry, a child's first checkup should occur by age one. At this important visit we will check the baby teeth for early cavities, show you how to care for a young child's mouth properly, go over your child's developmental milestones, and discuss the importance of good oral hygiene.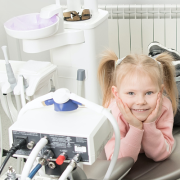 Special Needs Children
Children with special needs may also have special dental needs. It is important to begin dental care early and to be consistent. They may be at a higher risk for tooth decay, gum disease and oral trauma. We will develop a plan of care based on your child's individual special dental needs.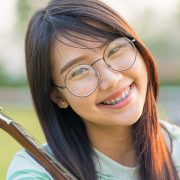 Restorative Dentistry
Fillings are used to treat teeth with decay. Restoring teeth when the cavities are small can prevent the need for more extensive and expensive treatment.
Crowns are coverings placed over damaged teeth to strengthen them and allow them to function normally again. Stainless Steel crowns are sometimes recommended as treatment significantly damaged teeth.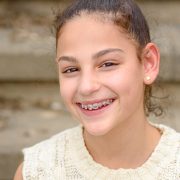 Sealants
Dental sealants are invisible plastic resin coatings that bond to the chewing surfaces of the back teeth – the place where your child is most likely to get tooth decay. A sealed tooth is far less likely to develop a cavity which could require expensive dental treatment and cause your child pain.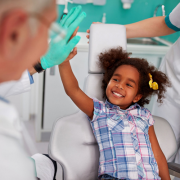 Fluoride Treatments
Fluoridated water has been called one of the most significant health achievements of the 20th century — but not every child gets enough fluoride. That's one reason why a topical fluoride supplement, applied here in the dental office, may be recommended for your child.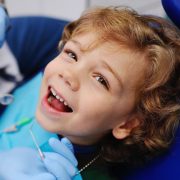 Space Maintainers
If your child loses a baby tooth prematurely, a "space maintainer" may be needed to hold the space open until the permanent tooth comes in to fill it. This appliance will help your child's bite develop properly  and hopefully avoid the need for braces later on.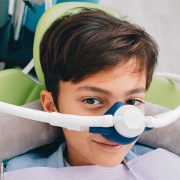 Sedation Dentistry
Some children benefit from mild oral sedation in the office. Other children who are more anxious or who need extensive treatment can be better treated under general anesthesia in an outpatient setting. We can discuss what is best for your child at their appointment.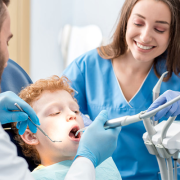 Emergency Dental Treatment
If you have a life-threatening or severe injury, call 911 or go directly to the nearest hospital emergency room. We can treat a variety of traumatic dental injuries, including teeth that have been chipped, moved, or knocked out entirely. Please call our office for assistance.