Posts for category: Uncategorized
By Rix Pediatric Dentistry
May 19, 2020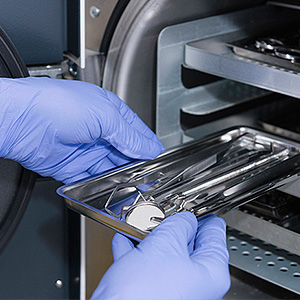 During this year's National Public Health Week in April, health issues like vaping and the opioid crisis are taking a back seat to what is front and center on everyone's mind: the novel coronavirus (COVID-19). This highly contagious viral infection is upending business as usual for most of the world in a way unlike anything we've experienced. Nothing is "normal" right now, including dental care.
As with other aspects of daily life, you can expect disruptions in dental care because of COVID-19, especially involving routine visits. But with that said, we're working hard to ensure your teeth and gums aren't overlooked during this global crisis. We are here for you, so please call us for any questions you may have, and especially if you are experiencing dental pain.
If you do need to visit the dentist for treatment, you might be concerned about potentially exposing yourself or others to COVID-19. Like every business that interacts with the public and especially all healthcare providers, dental offices are implementing extra precautions during this time to protect both patients and staff against infection.
This isn't something new: The dental profession as a whole has strict protocols for preventing infection that have been in place for several years. Infection control is a top priority for dentists at all times, not just during outbreaks like COVID-19. Here are some of the things we do—and are expanding because of the novel coronavirus—to keep you safe during dental appointments.
Barrier protection. Dental providers routinely use disposable items like gloves, face masks or eyewear to prevent disease spread during procedures that involve close contact with patients. For extra precautions with COVID-19, we're adding more of this type of barrier protection.
Sterilization and waste disposal. Instruments and equipment that we use repeatedly are thoroughly sterilized to remove all microorganisms, including coronavirus, from their surfaces. For disposable items used during treatment, we keep these separate from common waste and dispose of them according to strict protocols for handling bio-medical waste.
Disinfection. Even though the main pathway for spreading COVID-19 is through respiratory droplets in the air, we're continually disinfecting office and treatment surfaces that the virus might potentially contaminate. In doing so, we're using substances recommended by the U.S. Centers for Disease Control (CDC). By the way, you can find a list of such products at //www.americanchemistry.com/Novel-Coronavirus-Fighting-Products-List.pdf.
These are uncertain times for all of us. But while we're cooperating with social distancing and other measures to slow the spread of COVID-19, we're still here partnering with you to keep your family's teeth and gums healthy.
If you would like more information about special dental precautions during this time, don't hesitate to contact us. To learn more, read the Dear Doctor magazine article "Infection Control in the Dental Office."
By Rix Pediatric Dentistry
January 30, 2020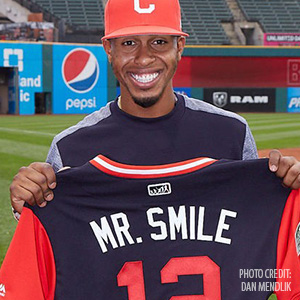 At the first-ever Players Weekend in August 2017, Major League Baseball players wore jerseys with their nicknames on the back. One player — Cleveland Indians shortstop, Francisco Lindor — picked the perfect moniker to express his cheerful, fun-loving nature: "Mr. Smile." And Lindor gave fans plenty to smile about when he belted a 2-run homer into the stands while wearing his new jersey!
Lindor has explained that he believes smiling is an important part of connecting with fans and teammates alike: "I've never been a fan of the guy that makes a great play and then acts like he's done it 10,000 times — smile, man! We've got to enjoy the game."
We think Lindor is right: Smiling is a great way to generate good will. And it feels great too… as long as you have a smile that's healthy, and that looks as good as you want it to. But what if you don't? Here are some things we can do at the dental office to help you enjoy smiling again:
Routine Professional Cleanings & Exams. This is a great place to start on the road toward a healthy, beautiful smile. Even if you are conscientious about brushing and flossing at home, you won't be able to remove all of the disease-causing dental plaque that can hide beneath the gum line, especially if it has hardened into tartar, but we can do it easily in the office. Then, after a thorough dental exam, we can identify any problems that may be affecting your ability to smile freely, such as tooth decay, gum disease, or cosmetic dental issues.
Cosmetic Dental Treatments. If your oral health is good but your smile is not as bright as you'd like it to be, we can discuss a number of cosmetic dental treatments that can help. These range from conservative procedures such as professional teeth whitening and bonding to more dramatic procedures like porcelain veneers or crowns.
Tooth Replacement. Many people hide their smiles because they are embarrassed by a gap from a missing tooth. That's a shame, because there are several excellent tooth-replacement options in a variety of price ranges. These include partial and full dentures, bridgework, and dental implants. So don't let a missing tooth stop you from being Mr. (or Ms.) Smile!
If you'd like more information about oral health or cosmetic dentistry, please contact us or schedule an appointment for a consultation. You can also learn more by reading the Dear Doctor magazine articles "Beautiful Smiles by Design" and "The Impact of a Smile Makeover."
By Rix Pediatric Dentistry
July 30, 2016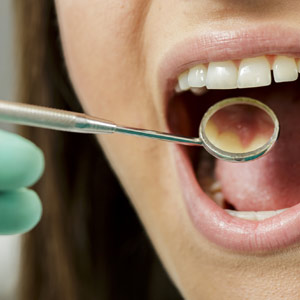 Most everyone knows that going to see your dentist for regular checkups and cleanings can help save your smile — but did you ever stop to think that it just might save your life?
That's what recently happened to 11-year-old Journee Woodard of Edmond, Oklahoma. The young girl was having a routine teeth cleaning when hygienist Rachel Stroble noticed something unusual: The whites of her eyes (her sclera) had a distinctly yellow tint. Dr. Michael Chandler, Journee's dentist, confirmed the hygienist's suspicions, and advised her mom to take her for further testing. The tests revealed that Journee had a tumor covering parts of her pancreas, gallbladder and liver; it could have ruptured at any moment, with devastating consequences.
The tumor was removed three days later in a 9-hour operation, and Journee is now recovering. As for her dentist, Dr. Chandler told reporters that he and his staff were just doing their jobs thoroughly. "It's hard to feel like I'm a hero," he said (though others might disagree).
Is this a one-in-a-million case? Maybe — yet for many people, a family dentist may be the health care professional who is seen more often than any other. That can put dentists in the unique position of being able to closely monitor not only a person's oral health, but also their overall health.
There are several reasons why that's so. One is that most systemic diseases (such as diabetes, leukemia, and heart disease, for example) can have oral manifestations — that is, symptoms that show up in the mouth. If your dentist notices something unusual, further testing may be recommended. Dentists also regularly screen for diseases specific to the mouth — such as oral cancer, which has a much better chance of being cured when it is caught at an early stage.
But beyond checking for particular diseases, dentists often notice other things that may indicate a health issue. For example, if you complain of dry mouth or snoring, and appear fatigued in the dental chair, your dentist may suspect undiagnosed sleep apnea: a potentially serious condition. Many other signs — such as yellowed eyes, a pounding heart rate, or shortness of breath — can indicate potential problems.
Of course, we're not even mentioning the main reason for regular dental checkups — keeping your smile healthy and bright; for many people that's reason enough. How does Journee's mom feel about keeping dental appointments? "I will never miss another dentist appointment," she told reporters. "I will never reschedule."
If you would like more information about routine dental checkups, please contact us or schedule an appointment. You can learn more by reading the Dear Doctor magazine articles "The Dental Hygiene Visit" and "Good Oral Health Leads to Better Health Overall."